Johnny
Johnny Covey is capable of bringing energy to a room where there is none, he can transform the way an event is constructed by his methods and engagement with the audience. Whether as a Speaker, Emcee, or Trainer, he has the capacity to get people into the mode of learning, receiving, and involved with his delivery unlike any person working stages today.  There is no one like him and he is going to change the world as a Facilitator, Thought Leader, and Creator.
He is a once-in-a-generation Speaker, Trainer, and Mentor.  He will make a difference in many lives for generations to come.
Do you want to learn about it or Experience it?
Watch as Johnny leads people to experience going from their Heads to expressing their Hearts through his speech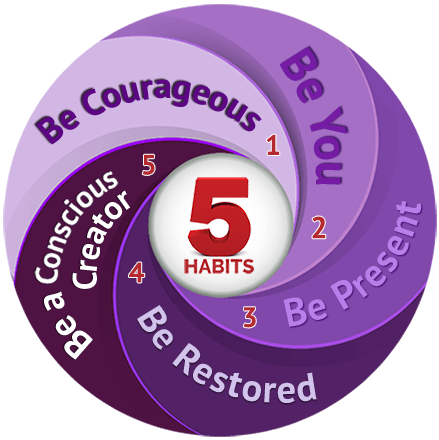 There are a lot of theories and books on becoming a leader. The problem is that Leadership is not based on information, but on Experience. The 5 Habits to Lead from your Heart framework allows you to not only understand how to Lead from you Heart but to actually experience it.
The best way to experience Leadership is through mentoring. This gives you the Courage to Change what you Think, Feel, and Do. As you develop each of these 5 Habits you build on your ability to lead. As you Become Courageous you can Be You as a leader allowing you to Be Present. This allows you to Be Restored along this path of Progress. The end result is Being a Conscious Creator, enabling you to truly Lead from your Heart.
Because the Process of being mentored is focused and can be duplicated, you can take it to your organization. You will lead your people by mentoring them to Experience the 5 Habits within the 5 P's of your business. As you and your people are applying the 5 Habits, you will have a Process to recognize within all 5'P of your company where you need to change or where you need to have courage to continue.
The Result of all of this is Choosing Your Culture. Culture is what a group of people think, feel and do. You will shift your focus from the short term progress at the top of the 5 P's pyramid of Profit, Promotion, and Product to the unseen foundation of Process and People to Choose your Culture.
In order to fully understand this mentoring process it must be experiences. Contact us experience being mentored at no cost through each of the 5 P's on the top 1-2 areas you can change to Choose your Culture.
We look forward to hearing from you.